As an entrepreneur, you will need to make many different decisions with regard to managing your business. One of the most crucial involves maximizing your company's existing technologies to offer an edge in the highly competitive business landscape.
You want to use advanced, secure technology that can make your operations more sufficient and boost your bottom line. But when it comes to deciding the appropriate tech for the company, it becomes hard to distinguish the available options and choose the one with the highest profit potential. This is where Xodyak IT consulting services come in.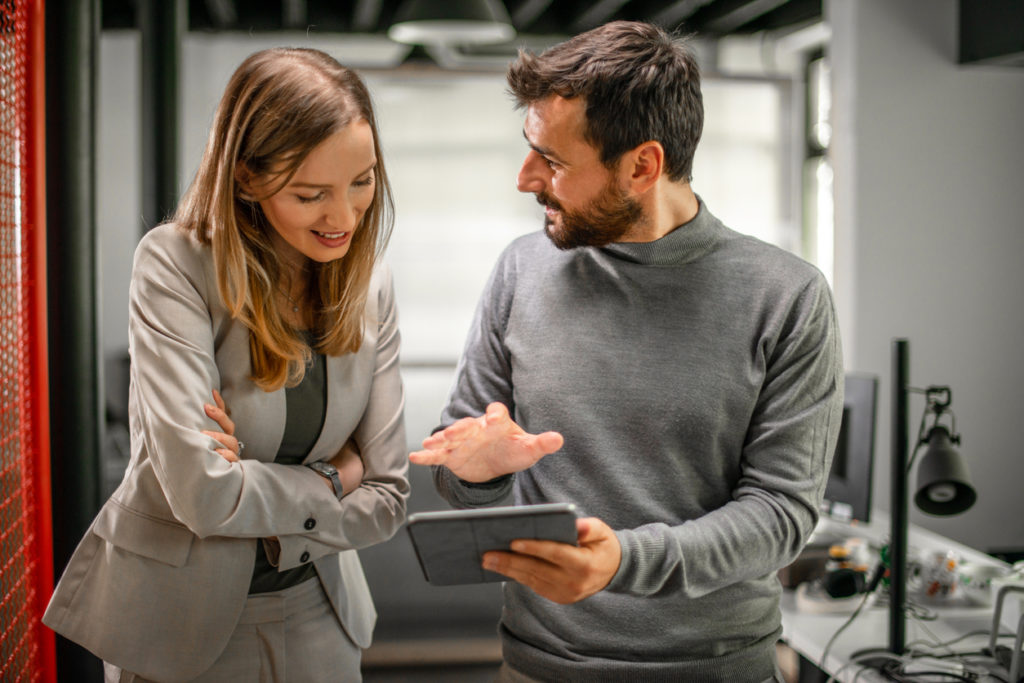 Xodyak IT consulting has an extensive background and have years of experience serving clients in diverse sectors. Our experts have the necessary education and training to help them handle every aspect of your company's IT infrastructure and you don't need to pay a salary and other benefits to keep the talent.
Not only do we sell technology – we go further to combine our IT solutions with business consulting expertise. As a result, we guarantee the best technology solutions to address your challenges and aid your business objectives. In essence, we work as virtual extensions of our clients and help them establish and maintain a tech strategy.
You want your tech investments to make sense for your company. But without the right knowledge or skilled staff for valuable insights, you may never be sure that your effort and resources are channeled where they're supposed to.
Xodyak's experienced consultants will offer a free tech assessment then recommend the appropriate IT solutions that align with your needs, boost efficiency, and improve your bottom line.
One of the biggest undertakings for any business is cloud adoption across the company. Our vastly experienced experts have the skills to help you create a successful cloud computing initiative. With our guidance, you'll quickly realize its benefits to boost efficiency, grow the company, and stay competitive.
We base our operations, services, and solutions on the best practices and insights from previous successful engagements. Our dedicated talents leverage these practices and knowledge to help our clients achieve company-wide cloud adoption. What's more, we follow a comprehensive IT consulting and delivery approach for successful deployment.
Virtualization is a crucial solution for small and medium-sized businesses. If you have escalating IT expenses or too many underutilized servers, you can count on our virtualization services for relief. We achieve this by transforming your company's approaches to management and deployment of IT resources.
What's more, we promise unmatched performance, utilization, and flexibility by letting you move your server workloads from a particular virtual workstation to the other. In turn, this would maximize your server resources on the fly, depending on your needs.
Every entrepreneur acknowledges that business data is a crucial resource. However, most of them don't realize that despite there being a lower chance of experiencing a major disaster, most data loss situations result from minor, more localized errors.
Fortunately, you can mitigate and prevent any loss of vital business data by leveraging a practical continuity planning strategy. 
Here's what we do to help our clients protect their valuable data in the event of a cyberattack, theft, fire, or natural disaster:
Disaster Planning
We'll help you come up with elaborate plans to protect your critical business data via cloud-based, virtual, and physical solutions.
Data Recovery
We'll help you mitigate disasters by establishing a reliable data backup and recovery strategy for your business.
One of our primary objectives is to ensure our clients' IT outsourcing managed services integrate correctly into your strategy now and through the dynamics of the future. Every step in our client engagement model is focused on creating tailored services, resource plans, and delivery approaches to ensure they align with your business strategy, company, and industry.
We can change how you operate your information systems through our complete support for end-to-end service management. If you outsource your IT environment, you're likely to reduce your IT operation costs significantly. Through us, you'll access industry knowledge from experienced executives and expert engineers who'll help you develop your IT strategy and keep your information systems secure, robust, dependable, and efficient. 
How Xodyak IT Consulting Will Benefit Your Company
Here's how you benefit when you let Xodyak IT consulting handle your systems:
You Can Now Focus on Core Business
You have other aspects of your business to focus on and goals to meet besides IT. Hiring our IT consulting services means we'll be there to handle all the IT-related activities in the business. As such, you'll have more time to address all the other areas and achieve overall company growth.
Your staff will also be free to focus on core expertise. As more employees concentrate on their key competencies, their productivity will increase significantly, hence an increased bottom line.
Minimize Downtime
A few minutes of downtime on your internal server or website could lead to tremendous costs. As such, most business owners now focus on optimizing their uptime. Understandably, small businesses may not have sufficient resources and funds to address issues associated with internet connectivity, corrupt data, systems failure, or email communications. Just trying to access these unfortunate events is costly.
Xodyak IT consulting offers a planned and measured approach towards backup, system maintenance, or disaster recovery. Combining this with remote system monitoring means frustrating and expensive downtime will be eliminated.
A More Productive Workforce
Technology improves knowledge, communication, and collaboration among staff, and this has a significant impact on their innovativeness and productivity.
Savvy companies now leverage various technology solutions like mobile platforms, internet connectivity, file servers, email, central database, and more to make the workforce more productive. These technologies must be adequately planned and implemented to benefit the company's operations and productivity.
As reputable service providers, we understand the best practices, and our experienced employees can implement and maintain your IT infrastructure to help your teams complete their tasks successfully and on time.
Reduced Costs and Controlled Operating Expenses
Most people have the impression that hiring an IT consulting service provider means an extra expense and exorbitant charges. However, this is a false belief. Working with Xodyak IT virtual consultants means you'll save on the cost of a highly-skilled team, and you'll get value for your money.
Hiring our services goes beyond cost control. Most vulnerabilities result from employee error, and the implications might be costly if not correcting the situation. Our experts understand the common mistakes, best practices, and appropriate remedies to these issues. You may never have to deal with expenses related to recruitment, training, sick days, vacation, and other management issues.
In the long run, working with our IT consultants will be the most cost-effective strategy that can help you stick to your annual budget.
Leverage Highly Specialized Talent
The IT world continues to change rapidly, and the complicated nature of its different concepts may leave you overwhelmed. Hiring Xodyak IT consulting means you'll tap directly into experienced IT teams with the specialized expertise that's hard for small businesses to develop on-premise. Even the most dedicated IT personnel has limits to their abilities and skills.
Xodyak IT consulting has an extensive background and have years of experience serving clients in diverse sectors. Our experts also have the necessary education and training to help them handle every aspect of your company's IT infrastructure. The best thing is that you don't need to pay a salary and other benefits to keep the talent – we offer it in a meaningful and affordable way. We'll offer valuable insights at no extra cost.
Attract and Retain Qualified Employees
More companies are now preferring not to hire in-house IT services. For one, there could be no consistent need for a person to be around full-time, and having them could be an unnecessary financial burden on the business. You may also have a hard time supervising the role if you don't understand the scope of responsibilities of an in-house professional.
Combining all the challenges with the overall cost of having an IT professional working in the firm full-time has made savvy entrepreneurs seek alternative approaches to accomplishing their IT goals without an in-house employee.
Letting us handle your IT systems means employees in other areas will benefit from our expertise on complex matters. You'll also enjoy numerous support systems, seamless operations, and reduced downtime. When employees use systems that are up and running and advanced technology solutions, they'll easily exceed their expectations. With excellent technological prowess, you'll be able to attract and retain qualified staff.
If you're looking for a reliable consulting agency to help you achieve your IT and organizational goals, then search no more. Xodyak IT consulting will help you get the most out of your systems, giving you more time to focus on other areas of your business.
Schedule a free consultation with us today, so we can assess your system and provide the most appropriate solutions.