As the operator of a growing business, it's up to you to ensure you have an effective IT strategy in place. But with the average salary of a Chief Information Officer (CIO) eclipsing $165,000, you may find yourself facing a difficult choice. Should you exceed your budget by hiring a full-time CIO, or struggle to get by without the guidance of an IT leader?
The good news is there is a simple way to give your company the IT direction it needs without breaking your budget every month. By hiring a fractional CIO, you can enjoy the benefits of proven IT leadership at an affordable rate. Below is a look at the perks of hiring a fractional CIO and the secret to ensuring your satisfaction with fractional CIO services.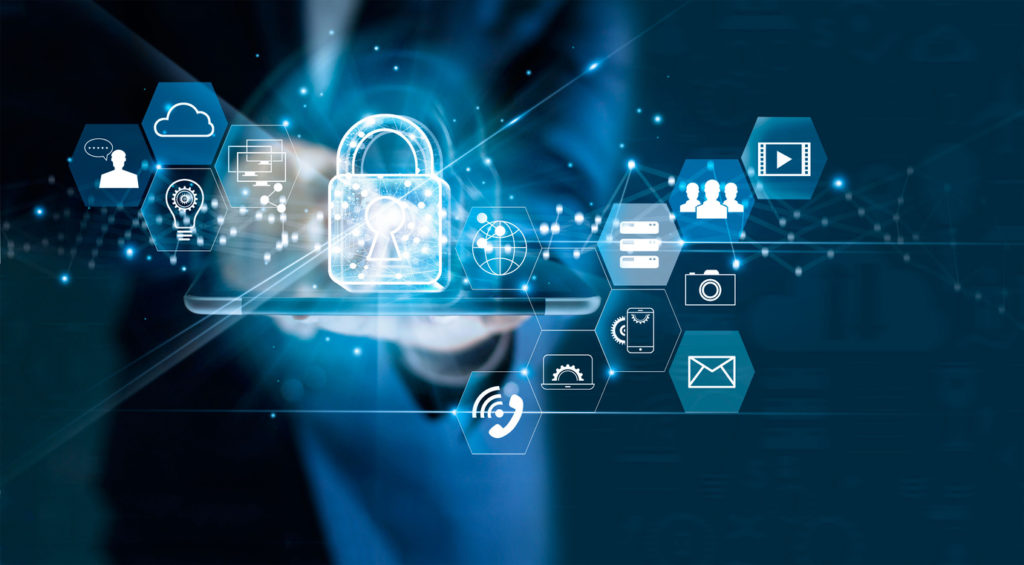 As the operator of a growing business, it's up to you to ensure you have an effective IT strategy in place. Below is a look at the perks of hiring a fractional CIO and the secret to ensuring your satisfaction with fractional CIO services.
How is a Fractional CIO Different From a Traditional In-House CIO?
Also known as a virtual CIO, a fractional CIO is a professional consultant who specializes in developing and implementing IT strategies for businesses. Virtual CIOs work closely with a company's leadership team to ensure that information technology is properly aligned with business goals. In these two respects, fractional CIOs are similar to traditional full-time CIOs. But there are some key differences between the two roles, including the following:
Work schedules

: A traditional in-house CIO is expected to work a full-time schedule while a fractional CIO works on an "as needed" basis.

Employer

: In-house CIOs are hired and employed by an independent business. Fractional CIOs often work for an agency or are self-employed.

Compensation

: Traditional CIOs are typically paid an annual salary for full-time work whereas virtual CIOs are paid on an hourly or daily rate.

Training and benefits

: Businesses are responsible for training and benefits administration for full-time CIOs but not for fractional CIOs. 

Job duties

: Full-time CIOs work for a single business while consulting CIOs may serve multiple companies simultaneously.
What are the Advantages of Hiring a Fractional CIO?
If you're just now becoming familiar with the concept of a consulting IT leader, you may wonder why the demand for virtual CIOs has increased in recent years. Here is a look at a few of the distinct benefits of working with a fractional CIO:
1) Save money on salaries, hiring, training, and benefits administration
Many startups and small to medium-size organizations cannot afford to pay over $160,000 annually to an in-house CIO. When combined with an average of $4,000 in hiring costs, the payment of company benefits and over $1,500 in training costs, the prospect of hiring a traditional full-time CIO can induce sticker shock. 
By using a virtual CIO, you receive the technology expertise you're seeking without having to pay any of the costly expenses outlined above. Contracted CIOs often work for professional agencies that cover costs related to hiring, training, and benefits. And if your business only uses a CIO during peak seasons, special projects, or on a part-time basis, you can save tens of thousands of dollars by not having to pay a full-time salary.
2) Offer guidance with the selection of the best software and technologies
Choosing the right software platform and technology for your company's applications can help your company achieve its revenue goals and remain on the cutting edge within your industry. On the other hand, without the guidance of a seasoned IT leader, you are more apt to fall prey to common software selection mistakes. These mistakes can prove to be costly by limiting your efficiency and leaving your company prone to frequent maintenance issues.
A fractional CIO can carefully evaluate and select the software platform that will best align with your organization's business goals. Moreover, they can provide oversight during the implementation process and help ensure a smooth transition to a new platform. Whether you are looking for a leader to help your company adapt to new software or technology from start to finish, or you simply need some expert guidance, a virtual CIO can help you.
3) Provide IT leadership to struggling organizations
Every year is host to challenges and emerging technology trends. But 2020 was unlike no other year. The COVID-19 pandemic spurred many businesses to take the plunge into the e-commerce pool. CIO contributor Brian Solis notes that CIOs are the "architects who must co-develop a post-Covid-19 blueprint to survive and thrive in the Novel Economy."
For organizations that don't have in-house IT leadership, a virtual CIO is an excellent solution. They can audit your existing technologies and identify opportunities for improvement to help stagnant businesses operate more efficiently. More importantly, they can bring a fresh perspective and new ideas to the table to help breathe life into a struggling business. 
4) Deliver guidance to startups as they gain market traction
Startup founders are typically visionaries with great ideas. But many don't know how to use technology to maximize efficiency and profitability. And few have the financial backing to hire a traditional in-house CIO to develop a technology vision.
Fractional CIOs can help startup owners map out an IT strategic plan that can position a new business for growth and prosperity. They can also scale alongside your business during periods of rapid growth, ensuring that your startup isn't held back by outdated technology. 
5) Provide temporary leadership during a full-time CIO's absence
Illnesses, family emergencies, and injuries can strike your full-time CIO without warning. And if you don't have a backup plan, it can be difficult to operate without the IT leadership to which you have grown accustomed.
If you have an in-house CIO who suddenly takes a leave of absence, you can have a fractional CIO in place fast – sometimes in as little as 24 hours. And because your fractional CIO is already experienced, you don't have to worry about gaps in production or operational efficiency. Best of all, you can dictate when and how long you need the services you request.
6) Assist merged organizations with the transition to a single set of technology solutions
There were over 12,000 mergers and acquisitions in the United States between August of 2019 and August of 2020. While some of these mergers unfolded smoothly from a technology standpoint, other organizations found themselves grappling with a host of IT challenges.
For example, three newly acquired companies may each use a different CRM or Accounting software. A consulting CIO can work with the parent company to select and roll out a new cloud ERP system that will promote standardization and unity among the legacy companies.
What Types of Businesses Can Benefit From Hiring a Fractional CIO?
With so many enticing advantages to consider, you may wonder if a virtual CIO would be a good fit for your business. In reality, businesses of nearly every type and size can benefit from the expertise of a virtual CIO. However, there are some situations in which a fractional CIO can have an especially profound impact. Here are just a few examples:
Large businesses and corporations

seeking a skilled professional to lead special projects

Growing companies

that are being hindered by antiquated technology

Startups and small businesses

that don't yet have the need or the budget for a full-time CIO

Newly merged companies

or those that have recently completed an acquisition

Cash-strapped organizations

that are hoping to boost revenue through improvements in technology
What is the Secret to Hiring a Great Fractional IT Leader?
Clearly, there are many ways a fractional CIO can help organizations thrive. However, not all virtual CIOs are created equal. The secret to hiring a great fractional IT leader is to select a technology solutions provider with a proven track record of success. By working with an accomplished firm, you can rest assured that the support and leadership you receive from your fractional CIO is highly skilled with the experience necessary to help your business prosper.
The Bottom Line on Fractional CIOs
The benefits of having a fractional CIO are impossible to ignore. If you are ready to find out how a fractional CIO can transform your operations, simply contact us for a free consultation. We offer an impressive pool of highly qualified candidates who are ready to put their technology skill set to work for your business. And our positive track record of successful placements speaks for itself.
Whether you need our services for a few hours per week or every day for the indefinite future, we are here to deliver the IT direction you need. When you meet with one of our experienced IT consulting specialists, you can expect the following:
We will

listen

to your company's story and your information technology needs

We will present

solutions

to your current challenges and opportunities

You will receive clear

pricing

and a summary of the services you would receive

You will receive clear

answers

to any questions and concerns you may have
We invite you to contact us today to discover why businesses across Virginia turn to us at Xodyak to deliver high-quality fractional CIO services. We look forward to the opportunity to transform your organization!