Once your website is fully operational and receiving visitors, it's important to maintain it and ensure that it receives regular content and security updates.
Swapping outdated statistics for current ones, removing old images or information, and replacing internal links with more relevant ones will reinvigorate your brand's image. Receiving regular security updates is also vital to the sustainment of your website.
Xodyak is committed to maintaining your website and performing regular content and security updates. Our website maintenance packages are efficient, affordable, and will continue to promote your brand and grow your sales.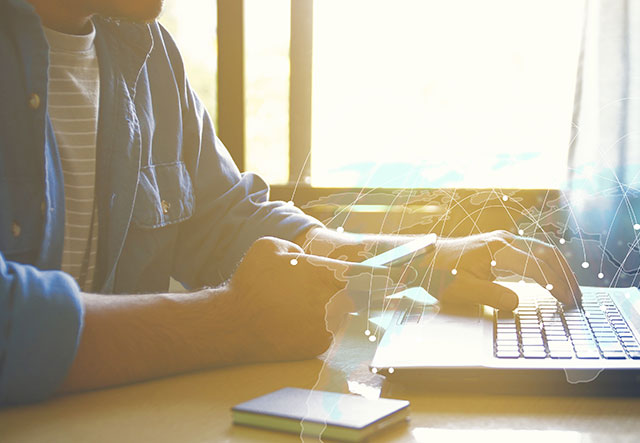 Your website needs constant attention. The most successful websites keep new information flowing, something that search engines love is highly-ranked.
[mpc_icon_column preset="mpc_preset_19″ layout="style_3″ alignment="left" padding_divider="true" padding_css="padding-top:0px;padding-right:0px;padding-bottom:30px;padding-left:0px;" title_font_preset="default" title_font_color="#444444″ title_font_size="17″ title_font_line_height="1.4″ title_font_transform="uppercase" title_font_align="left" title="Quick Turnaround" content_font_color="#888888″ content_font_size="14″ content_font_line_height="1.5″ content_font_align="left" hover_border_css="border-color:#efefef;" mpc_icon__icon="etl etl-clock" mpc_icon__icon_color="#f6931c" mpc_icon__icon_size="36″ mpc_icon__border_css="border-width:2px;border-color:#f3f3f3;border-style:solid;border-radius:10px;" mpc_icon__padding_css="padding:10px;" mpc_icon__margin_divider="true" mpc_icon__margin_css="margin-top:3px;margin-right:15px;" mpc_icon__hover_border_css="border-color:#f3f3f3;border-radius:10px;" mpc_divider__disable="true" mpc_divider__width="10″ mpc_divider__align="left" mpc_divider__content_padding_divider="true" mpc_divider__content_padding_css="padding-top:0px;padding-right:0px;padding-bottom:0px;padding-left:0px;" mpc_divider__lines_color="#dddddd" mpc_divider__padding_divider="true" mpc_divider__padding_css="padding-top:3px;padding-bottom:3px;"]All of our content updates are completed within 48 hours, so you can rest-assured that your website will remain up-to-date and display accurate information.[/mpc_icon_column][mpc_icon_column preset="mpc_preset_19″ layout="style_3″ alignment="left" padding_divider="true" padding_css="padding-top:0px;padding-right:0px;padding-bottom:30px;padding-left:0px;" title_font_preset="default" title_font_color="#444444″ title_font_size="17″ title_font_line_height="1.4″ title_font_transform="uppercase" title_font_align="left" title="Security Updates" content_font_color="#888888″ content_font_size="14″ content_font_line_height="1.5″ content_font_align="left" hover_border_css="border-color:#efefef;" mpc_icon__icon="etl etl-shield" mpc_icon__icon_color="#f6931c" mpc_icon__icon_size="36″ mpc_icon__border_css="border-width:2px;border-color:#f3f3f3;border-style:solid;border-radius:10px;" mpc_icon__padding_css="padding:10px;" mpc_icon__margin_divider="true" mpc_icon__margin_css="margin-top:3px;margin-right:15px;" mpc_icon__hover_border_css="border-color:#f3f3f3;border-radius:10px;" mpc_divider__disable="true" mpc_divider__width="10″ mpc_divider__align="left" mpc_divider__content_padding_divider="true" mpc_divider__content_padding_css="padding-top:0px;padding-right:0px;padding-bottom:0px;padding-left:0px;" mpc_divider__lines_color="#dddddd" mpc_divider__padding_divider="true" mpc_divider__padding_css="padding-top:3px;padding-bottom:3px;"]As part of our services, we will perform daily security update checks and ensure that you have the latest version of back-end tools for your website.[/mpc_icon_column][mpc_icon_column preset="mpc_preset_19″ layout="style_3″ alignment="left" padding_divider="true" padding_css="padding-top:0px;padding-right:0px;padding-bottom:30px;padding-left:0px;" title_font_preset="default" title_font_color="#444444″ title_font_size="17″ title_font_line_height="1.4″ title_font_transform="uppercase" title_font_align="left" title="Backup Services" content_font_color="#888888″ content_font_size="14″ content_font_line_height="1.5″ content_font_align="left" hover_border_css="border-color:#efefef;" mpc_icon__icon="etl etl-upload" mpc_icon__icon_color="#f6931c" mpc_icon__icon_size="36″ mpc_icon__border_css="border-width:2px;border-color:#f3f3f3;border-style:solid;border-radius:10px;" mpc_icon__padding_css="padding:10px;" mpc_icon__margin_divider="true" mpc_icon__margin_css="margin-top:3px;margin-right:15px;" mpc_icon__hover_border_css="border-color:#f3f3f3;border-radius:10px;" mpc_divider__disable="true" mpc_divider__width="10″ mpc_divider__align="left" mpc_divider__content_padding_divider="true" mpc_divider__content_padding_css="padding-top:0px;padding-right:0px;padding-bottom:0px;padding-left:0px;" mpc_divider__lines_color="#dddddd" mpc_divider__padding_divider="true" mpc_divider__padding_css="padding-top:3px;padding-bottom:3px;"]We perform daily backups of all our client's websites. In the event of a severe data corruption event or disaster, your website will remain safe and ready to be re-deployed.[/mpc_icon_column]