Every business owner knows the importance of their business data. What many don't realize is that while the chances of a major disaster are quite rare, the majority of data loss is the result of small, more localized problems. A successful continuity planning strategy can mitigate and prevent loss of critical business data. Is your business prepared to protect your data in the event of a fire, theft, or natural disaster?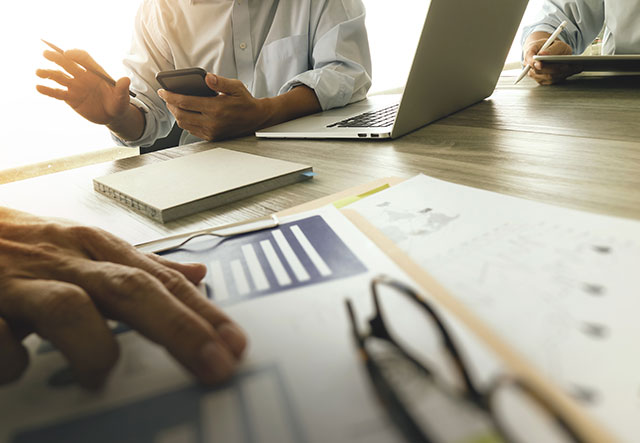 According to the FEMA, 60% of companies that suffer a complete data loss will be closed within 6 months of the disaster.
Disasters don't choose a convenient time to strike your business. It happens without seeking your consent or notifying you. Once it hits, it can render significant damage to your company if you don't have a continuity strategy in place already.
Considering the impossibility of ruling out the risk of disastrous events in your company, it's essential to create a recovery strategy that will help you push through the incidences without harming your business integrity. This is where Xodyak Business Continuity Planning comes in.
We are here to aid your continuity planning strategy to facilitate faster recovery if an unexpected catastrophe occurs so that business operations continue functioning as expected. Your continuity plan's effectiveness directly determines your company's resilience, so you cannot afford to take chances.
Why Business Continuity Planning Matters
Whether you run a small B2B company or an established corporation, one of your primary goals is to remain competitive. A competitive edge will help you grow your customer base and retain your current clients. There's no better time to test your ability to meet this objective than after experiencing an adverse event.
Considering how important it is to restore IT systems, there are lots of solutions available to facilitate disaster recovery. You can implement all these solutions using IT tools, but this is impossible with other facets of your business operations.
Your business' future counts on both processes and people. If you handle an adverse event effectively, your brand's market value and reputation will be positively impacted. As a result, this boosts buyer confidence.
Also, the last few years have seen an increase in regulatory and consumer security expectations. It's important that you understand all business processes and how losing the functions might affect your company over time. The losses may be reputational, legal, financial, or regulatory.
Fortunately, Xodyak can help you with an effective recovery strategy around the allowable downtime.
Our Strategy
Business Impact and Risk Analysis
Business impact analysis, BIA, focuses on identifying how exposed your company is regarding the sudden loss of vital business functions due to a disaster, threat, emergency, or accident. You need a reliable risk analysis consultant to help you overcome the misfortune while offering valuable insights through this process.
Xodyak risk analysis will help you craft a practical Business Continuity Plan to safeguard your company from tragic loss ultimately. Our risk assessment experts will identify any vulnerabilities and threats that your business faces and whether you have the right controls in place for risk mitigation. This can be critical in case the worst occurs.
Business Continuity Plan Creation
As a reliable business continuity consultant, it's our responsibility to explain what your business will avoid losing or gain from continuity planning. Creating a tried and tested continuity plan could make the difference when disaster strikes. Xodyak offers comprehensive guidance with continuity planning and reliable consulting services to ensure faster recovery from disasters.
We'll work closely with your team, leveraging the findings from several analysis systems to create a robust BCP that can address any loss that you risk facing. This way, you can restore your vital functions and restore business as quickly as possible.
Revising Your Current BCP
You need a robust continuity plan for the longevity and survival of your company. With a BCP in place, your business will continue operating close to normal after an unanticipated disruption. Unfortunately, it's common for companies to overlook revising and updating the existing plans.
An outdated BCP could be worse than having none. All businesses constantly change in both small and substantial increments. As such, it's hard to restore the company to its initial position if your BCP details are out of date by more than a year.
If your current continuity plan hasn't been revised for more than six months, there's a high chance that it's outdated. It shouldn't take a business interruption for you to discover this. We'll help you review the plan, revising and updating any section that needs tweaks.
Recovery Plan Testing
Change is among the few constant factors in both small and established companies. It would be best if you had a plan that accounts for this change, and you can best achieve this through ongoing revision and review. An excellent approach to constantly revising your plan is by scheduling testing exercises on the BCP. You can run various exercises for your company, like planning table-top activities, full-blown drills, simulators, and read troughs.
A Business Continuity Plan isn't truly complete unless you've exercised it. We'll help you establish desktop exercises to test and plan your company's ability to implement the BCP.
Post-Disruption Debriefing
It's best if a disaster finds you prepared with a plan to put in motion, but there'll always be room for improvement. No BCP is entirely perfect, so it's vital to hold post-business disruption debriefing meetings immediately to ascertain your strategy's effective parts and the areas that need improvement. Reporting both failures and successes will offer the insights you need to strengthen and revise your plan before the next disruption.
We'll conduct a pro bono debriefing of your continuity in case a disruption occurs. This way, you'll know what was useful, what didn't work well, and any necessary improvements.
How Continuity Planning Benefits Your Company
Here's how your company will benefit from our continuity planning services
The possibility of saving lives – This isn't just about the life of your business–it's more about the lives of your staff. Evacuation drills, fire drills: if you can't get your employees out of the premises in case of a disaster, who cares how much you've invested in recovery plans? Working with us will help you create a strong evacuation and emergency plan to prepare your employees in advance. This could save lives whenever the need arises. This is the most vital benefit of any continuity planning approach and is an excellent way of showing your workers that you care for them.

Improved customer confidence – Businesses that conduct their ongoing continuity planning transparently communicate a compelling message to their clients: "We're gathering the right parts and pieces to ensure we're always there to answer your needs – no matter what." Committing your efforts to business continuity builds customer confidence.

Improved employee confidence – On-premise, staff members who are well-versed in the business' continuity plan will also gain confidence. They'll know the right actions to take in case of a crisis and be more adept at handling regular, less intensive disruptions. The employees will also know how to assess new activities' risk levels and can maneuver operations seamlessly and fast.

Compliance with industry standards – We'll help you adopt a set of continuity planning standards; hence you'll always be confident that your company complies with industry mandates. There may be no regulations that you must adhere to, but complying with standards can prove to stakeholders that the company operates responsibly. It also offers a virtual blueprint that guarantees your program's success and facilitates more effortless execution.

Preserving your stellar reputation and brand value – If you're never ready to deal with business disruptions, you risk the impression of an incompetent company should a catastrophic event arise. Your business continuity program is what facilitates smooth recovery and will help you preserve your hard-earned brand value and carefully crafted stellar reputation.

A more resilient organizational culture – Most of the companies that we've worked with report increased focus on tasks that relate to resilience and recovery. This is what you'll achieve if you let us strengthen your business continuity programs. Your staff will automatically apply continuity concepts during product or service development and adapt quickly whenever a process goes amiss.

Valuable business data and insights – Business continuity campaigns produce tons of vital business data, including critical tasks, important business units, the disruption's financial impact, recovery time objectives, and much more. This massive pool of data could be the encyclopedia of valuable information regarding your operations. Savvy companies leverage this data in numerous ways, including planning practical strategies to steer the business forward.

Financial risk mitigation – Another crucial benefit of our continuity planning service is that we'll help you mitigate your financial risk. We'll help you establish the right backup procedures and create a more resilient network, reducing the risk of data breaches, system failures, and data loss. We'll help you avoid the financial impact associated with these events.

Supply chain protection – Our continuity planning service involves business impact analysis, which entails the critical operations that can facilitate recovery. With all these insights and information, alongside the right plans, all the vital links within your supply chain will be protected from any form of disruption; hence you'll deliver the goods or services seamlessly and meet customer demand.

A competitive edge – It doesn't matter how strong your continuity program may be; your rivals probably don't have one. In the current times of business uncertainty, the ability to respond, recover, and resume your operations after a disruption could be the differentiator. Our BCP service will make you more attractive to prospects and potential business partners.
You no longer have to worry about business uncertainties. Xodyak is here to help you create a robust continuity planning approach so that you can mitigate risks and push through tough business times. Schedule a free consultation with us today, and we'll help you create a practical Business Continuity Plan.